---
---
---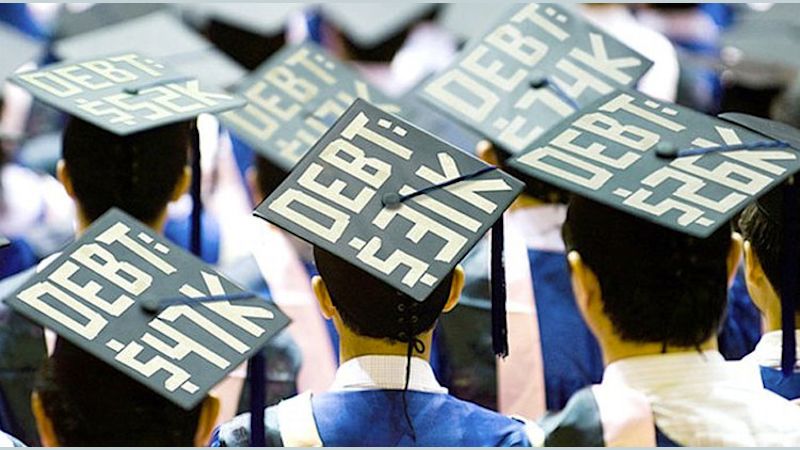 Higher education is a valuable investment, yet in America funding for higher education has been on the decline for the past three decades. While at the same time, the need for a college degree to be qualified for entry level positions, has increased.
Students are taking on more student loan debt to acquire a degree, and be able to compete in the job market. The current student loan debt of 1.5 Trillion dollars places a significant strain on household budgets, and removes dollars that could be used for personal investments, reduction of personal debt, the purchase of homes, start businesses, and contributes to financial instability.
More than 44 million Americans are involved in student loans. This debt negatively affects the American economy. Being strapped to student loan debt reduces a household's net worth and disposable income.
Studies indicate that ending current loan debt would result in a boost of GDP by an average of $68 billion to $108 billion per year, decrease the average unemployment rate, improve state level budgets, increase attainment of degrees, and improve access to credit.
Can you imagine ending student loan debt? Can you imagine not relying on debt to attend college?
Now is the time to make a commitment to higher education. Now is the time to help shoulder the burden of higher education, and remove crushing student loan debt from our young people.
Now is the time to be heard.
---
---
---
---
---